Rabbi Mark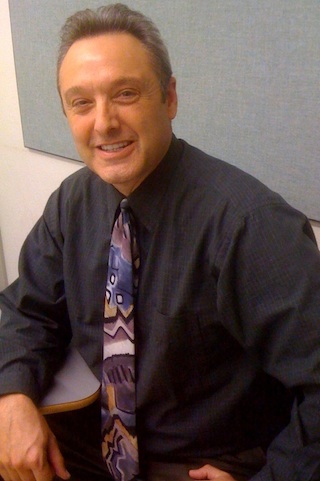 Rabbi & Cantor Mark Goodman
holds both Rabbinical and Cantorial Ordination from
the Academy for Jewish Religion|CA (AJR)

Rabbi & Cantor Mark S. Goodman
came to VBI in June 2000 and has been spiritual leader since 2002. He leads all religious services, teaches Adult Education, and serves as the principal of the religious school.
Outside of the synagogue, he is a private voice coach, professor of Jewish Studies at the Whizin Center for Continuing Education at The American Jewish University (AJR), and formerly adjunct professor of Jewish History and Religion at Los Angeles Valley College. He sings principal baritone with Landmark Opera and other local companies. Rabbi/Cantor Goodman has also authored two articles in the field of Cantorial Studies.
Rabbi/Cantor Goodman received his B.A. in English from UCLA. He holds Master's degrees in Music from California State University at Los Angeles, in Jewish Studies from Spertus Institute, in Rabbinics from the AJR and in Sacred Music from the AJR. He is currently enrolled in the Doctoral program at Spertus Institute for Jewish Studies.
Email Rabbi Goodman at RabbiGoodman@valleybethisrael.org
Rabbi/Cantor Mark Goodman giving an impromptu blessing atop Masada at the Bar Mitvah of a young Mizrahi boy